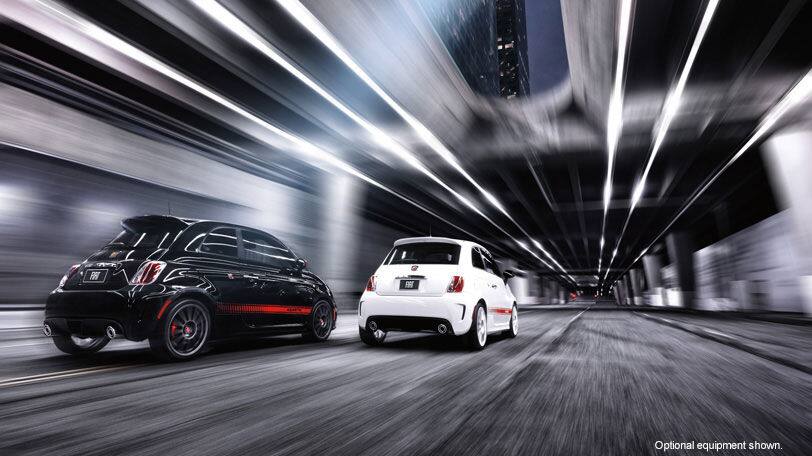 New 2015 FIAT 500 Abarth at Brown's FIAT near Patchogue, NY
The Abarth is an incredible trim for the 2015 FIAT 500, offering the iconic charm of a 500 yet adding stunning performance techniques to provide a race-rack ready experience. Available in either hatchback or convertible body styles, the incredible vehicle provides a sporty powertrain and incredible design techniques. Boasting a firmer suspension tuning, and a turbocharged engine, the vehicle looks, feels and sounds like a sports car. From every angle the vehicle is beautiful to look at, and the interior has been crafted for the driver's excitement. Competition includes the more expensive Mini Cooper S, which fails to provide as much character as the FIAT option. To learn more about why the FIAT 500 Abarth is the most exciting option for 2015, keep reading!
Browse Our 500 Abarth Inventory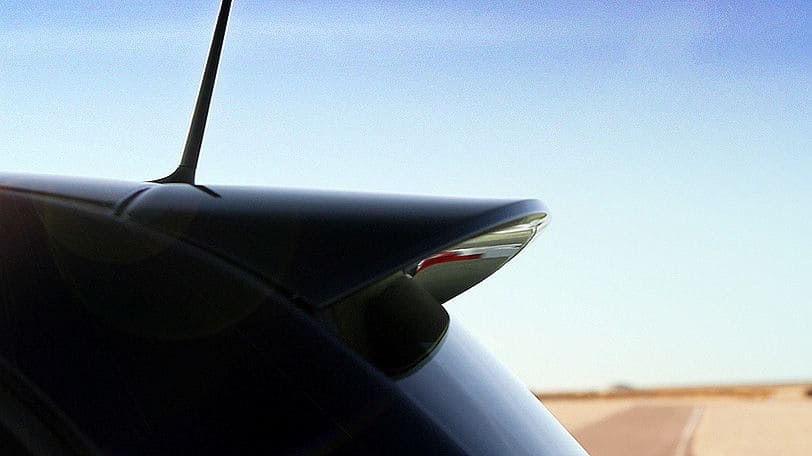 Italian Finesse and Dynamics
The fantastic Abarth model is equipped with an incredible turbocharged 1.4-liter four-cylinder engine, which differentiates itself from the other 500 models by receiving various updates to make for an unforgettable ride. Customers have their choice of either a six-speed automatic transmission, and a five-speed manual transmission. The five-speed manual produces 170 lb-ft of torque and 160 horsepower, while the six-speed automatic provides 183 lb-ft of torque and 157 horsepower. In various tests, the Abarth has been estimated to hit 60 miles per hour within 7.1 seconds.

FIAT has integrated the Abarth model with cutting edge safety and security features to allow drivers to enjoy the ride and handling to the fullest. There is an array of airbags, like front side airbags, side curtain airbags, and a driver knee airbag. In addition to both stability and traction control, there are active front head restrains and antilock disc brakes.
Schedule Service for Your FIAT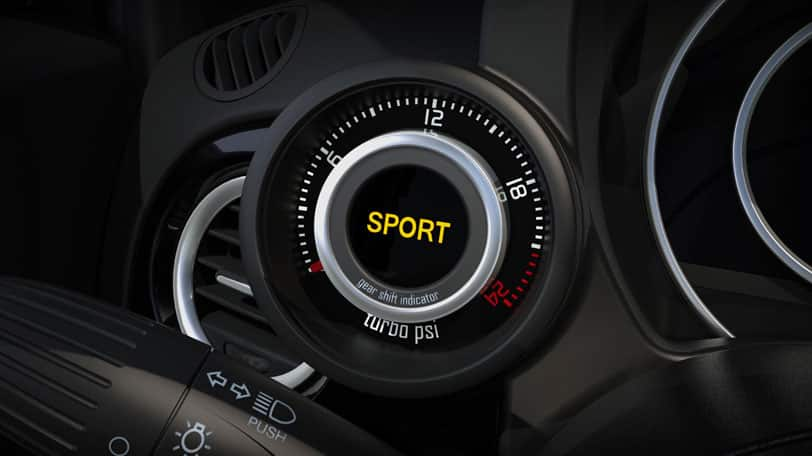 Crafted With the Driver in Mind
Customers who love what the Turbo has to offer will be even more impressed with the performance inspired Abarth model. The beautiful model, which is available in either a hatchback or convertible body style, boasts a long array of standard features which will make any ride, even your daily commute, something worth looking forward to. Boasting a tight chassis, sport-tuned suspension and a shorter wheelbase than the other models, the Abarth provides an exhilarating and zippy ride.

The exterior is truly a sight to behold, with various paint colors that take inspiration from the race track. The vehicle maximizes aerodynamics and airfow through a sleek design, which includes a rear spoiler and aggressive front fascia. In addition to an eye-catching blacked-out accent, there are twin nostrils on the lower front fascia which provides the dual intercoolers to maximize airflow. Dual exhaust tips create an unmistakable growl and mark your presence.

The interior has been designed almost purely for the enjoyment of the driver, while all passengers will love the features. For example, the Abarth comes standard with performance bucket seats that have a high-back. These can be upholstered in either high-grip cloth or leather trim, and a variety of fantastic colors. The cockpit provides the driver with a stunning steering wheel that is trimmed with thick perforated leather, and has a flat-bottom design.
Find FIAT Parts
What FIAT 500 Abarth models do you currently have in stock?
We have a number of Abarth's in stock, in all models and configurations. Click the following link to learn more! New Abarth Inventory
How can I apply for financing?
It's simple! Click on the following link, and you will be on track to receiving financing for your new FIAT model! Financing
Are there any special programs you offer?
Whether you are a veteran, a new college grad, or more, we can help you find the best deal for your FIAT. Special Programs
Where can I learn more about each of the FIAT models?
Take a look at our Vehicle Studio to learn more about the the great 500 lineup, and give us a call if you have any questions! Vehicle Studio
Where can I buy parts and accessories for my FIAT Abarth?
Take a look at our Mopar eStore, where you can buy great accessories for your vehicle! Mopar Accessories
A Driver-Centric Model of the Classic Vehicle
Customers who want the irresistible character of a FIAT vehicle, along a classic Italian performance, will love what the FIAT 500 Abarth has to offer for the 2015 year. Whether you are new to the 500 lineup, or familiar with the fun ride, Brown's FIAT would be happy to tell you more about the fantastic options added for the 2015 year!
Inquire About FIAT Financing