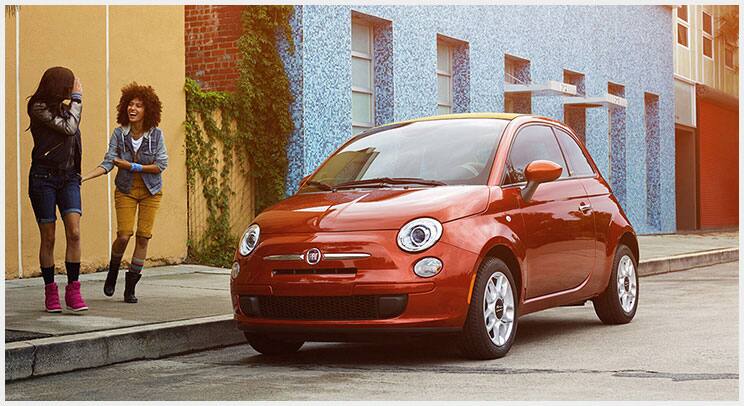 New 2015 FIAT 500c at Brown's FIAT near Patchogue, NY
The 2015 FIAT 500 Cabrio (or simply, 500c) is here. It was first made in the early 2010s. The 2015 model is destined to be a car that everyone will be after with its Italian styling and clean appearance. The manufacturer's suggested retail price (MSRP) is $20,345. Available trims include Pop, Lounge and Abarth. For 2015 we will see a new six-speed automatic transmission, and a new 7-inch instrument cluster. Also new this year are an additional USB port and streaming Bluetooth. In time for summer, FIAT is introducing the new FIAT 500 1957 Edition Cabrio--Jason Stoivecich, Head of FIAT Brand for North America, has even commented on this by saying: "The Fiat 500 1957 Edition celebrates the spirit of the original 1957 Nuova 500, and with the arrival of a cabrio version, we are adding open-air fun to the iconic Italian-designed Fiat 500 1957 Edition."
Browse Our 500c Inventory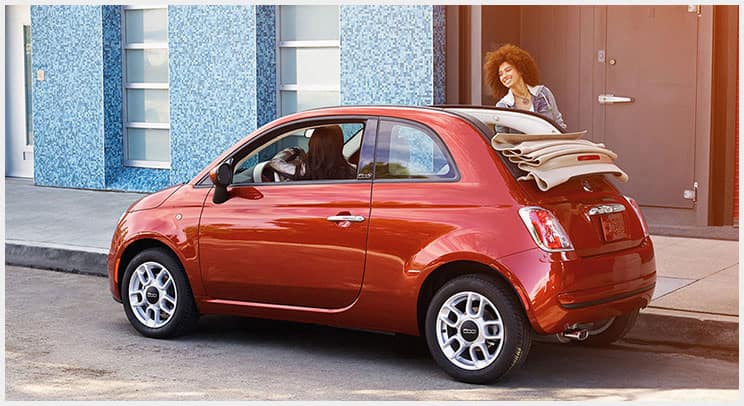 Under the 500c's Hood
The FIAT 500c gets up to 40 miles per gallon (mpg) highway and 31 city. The horsepower you will get will range from 101 to 160. The standard engine is a 1.4-liter four-cylinder, which uses FIAT's MultiAir technology that rotates intake-valve timing and lift to create the most efficiency. The two available transmissions are a five-speed manual and six-speed automatic. The fuel tank's capacity is 10.5 gallons. The engine will get you places, but it provides a quiet and no-nuisance ride to your destination. Other engines available for a 500 include turbocharged options and a permanent magnet electric motor.
Schedule Service for Your FIAT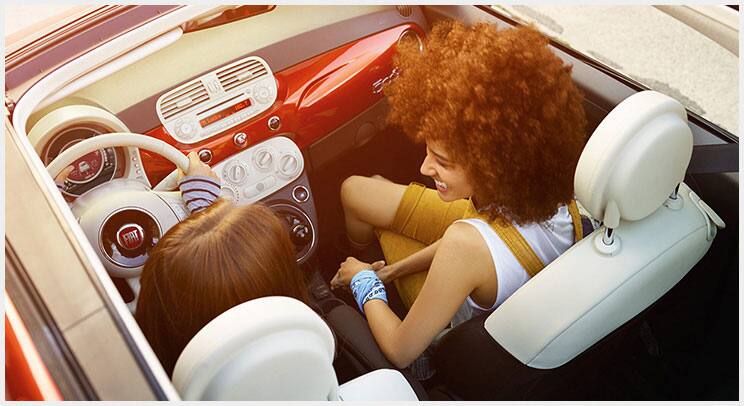 Design of FIAT 500c
The 500c's body is built around a steel cage, the foundation of the vehicle. This is so important because if an accident happens the cage absorbs energy directed at passengers into front and rear crumple zones instead. A convertible is available so you can experience the warm days even in the car. The top has four positions, so you can put it at your comfort level while driving at up to 60 miles per hour (mph) when using the car as a convertible. You can open the top fully within 15 seconds. A leather-wrapped steering wheel is available, as well as 15-inch covered steel wheels. An electronic vehicle information center (EVIC) displays information to you relevant to your vehicle's performance. The features that EVIC shows you include but are not limited to revolutions per minute (rpm), speed and fuel level. Bridgestone Brand tires will get you to your destination.
Find FIAT Parts
Will the passenger seats "remember" how the passengers sat?
Yes, they will. Your passengers will enjoy these comfortable seats!
Can I fold any of the seats down?
Every FIAT 500c has at least one rear 50/50 split fold-down seat.
Is there remote keyless entry?
Yes--you will be able to enter the vehicle without the hassle of unlocking the doors manually!
How can I reach the dealership by phone?
By calling (888) 414-5694.
Can you provide me with easy directions to the dealership?
Absolutely! Click here to plug in your address and we do the rest!
Conclusions
The vehicle has electronic stability control (ESC) and an anti-lock brake system (ABS) to help you be safe on the road. All FIAT 500cs will have standard airbags (seven of them!) and hill-start assist to help you accelerate up hills easier. When you lock your vehicle, you will have an available security alarm system to count on to help you protect your car and the things inside of it. Fog lamps will transport you through inclement weather without hassle. Come check out a 2015 FIAT 500c today and see how it could be the vehicle for you. We are located at 483 Route 12 in Patchogue.
Inquire About FIAT Financing